As a woman of God, I understand the importance of having strong beliefs and a deep connection with the Lord. Our faith is what guides us through life's challenges and helps us to find meaning and purpose in our existence.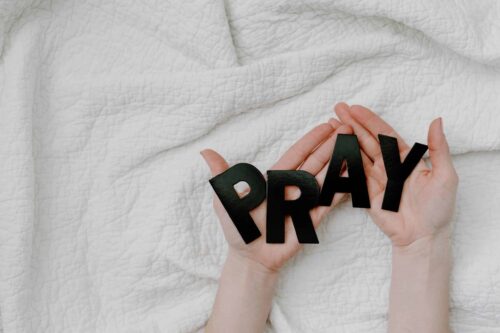 However, sometimes it can be difficult to maintain a strong faith and to feel close to God. In this blog post, I will share some tips on how to strengthen your beliefs and deepen your relationship with the Lord.
4 Ways To Strengthen Your Beliefs
Pray regularly
Prayer is one of the most powerful ways to strengthen your faith and connect with God. Make it a habit to pray every day, whether it's in the morning, at night, or throughout the day. Talk to God as you would talk to a friend, sharing your thoughts, fears, hopes, and dreams. Prayer is a way to show God that you are dedicated to building a relationship with Him.
Read the Bible
The Bible is an incredible source of wisdom, guidance, and inspiration. Take the time to read the Bible regularly, even if it's just a few verses a day. You can also listen to the Bible on an audiobook or attend a Bible study group. Reading the Bible will deepen your understanding of God's word and help you to grow in your faith.
Attend Church
Attending church is a great way to connect with other Christians and to be part of a community that shares your beliefs. Make it a priority to attend church regularly, whether it's every Sunday or once a month. When you attend church, you will have the opportunity to worship, pray, and learn from others who are also seeking a closer relationship with God.
Practice Gratitude
Gratitude is a powerful way to strengthen your faith and to cultivate a positive mindset. Make it a habit to practice gratitude every day, whether it's by writing in a gratitude journal, saying thank you for the blessings in your life, or reflecting on the good things that happened during your day. When you focus on the good things in your life, you will feel more connected to God and more open to His blessings.
Conclusion: Stepping Into Your Faith
In conclusion, strengthening your beliefs and deepening your relationship with the Lord is a lifelong journey. By praying regularly, reading the Bible, attending church, and practicing gratitude, you can build a strong foundation for your faith and feel closer to God.
Remember that God loves you and is always with you, no matter what challenges you may face. May your faith continue to grow and thrive, and may you always feel the power of God's love in your life.