If you are a Christian who has felt called to spread the Lord's word, then you may have thought about doing some motivational speaking. This can be a really impactful way to inspire and uplift people. If this is something you have never done before, then you are probably wondering how to go about writing your first speech.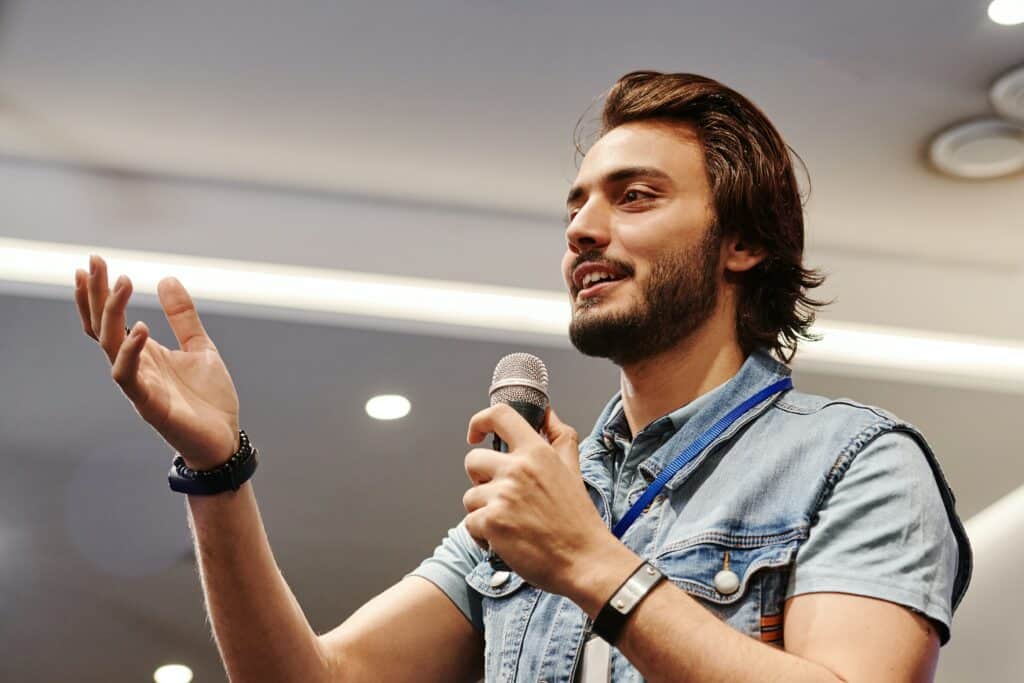 Bishop Tracie Dickey is a faith leader and Christian keynote speaker. She regularly embarks on tours for her Christian speaking engagements where she develops inspirational speeches that draw from her faith and powerful anecdotes from her life. Today Bishop Dickey shares her advice for writing an impactful motivational speech.
Before you get to writing the actual speech, grab your pen and paper and take some notes on these two key questions:
What is the purpose of this speech? Get really specific because this will help guide the rest of your speech.
Who is your audience? What is their age level? What kind of background do they come from? You want to understand how you can relate to them and speak directly to them.
Once you have figured those points out, you can go on to writing the speech with these tips in mind:
Start the speech with a hook. You could ask a question, use statistics, or start with a short personal story. 
Once you get to the meat of your speech, this is a good time to start telling personal stories. People are very responsive to storytelling – it is how we communicate and understand the world. There are many different story archetypes you can use to tell your story (and this could depend on who the audience is). 
Have a call to action. There is no point to all of this unless you give the audience a way to channel all their new energy into positive action. 
Finish and summarise your speech. You could try asking a questions that goes hand-in-hand with your call to action. Really get your audience thinking. 
If you are stuck at any point while writing your speech, watch other people's motivational speeches. Write down what you really loved about them and how they inspired you.