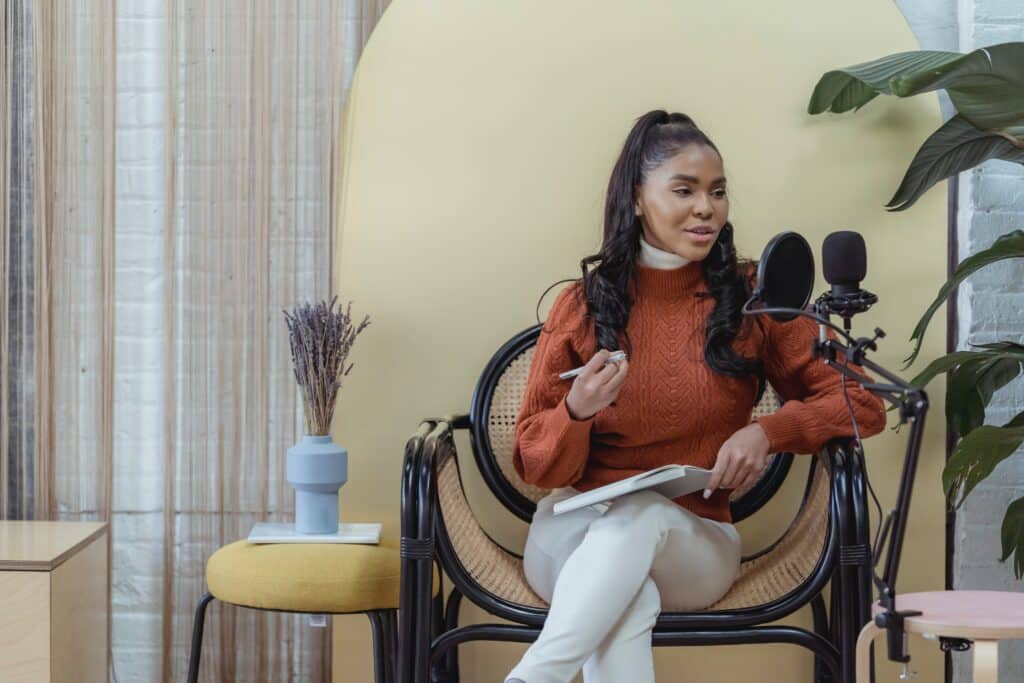 People hire motivational speakers because they have a unique perspective to offer.
So, if you want to become a motivational speaker and inspire others, you have to do it in a way that only you can. But, if you're new to all of this, you may not have found your voice quite yet.
But how exactly do you find your unique voice? Read on to learn my tips:
3 Tips To Find Your Voice As A Motivational Speaker
Hone Your Public Speaking Skills
Before you can truly make your voice heard, you have to become comfortable with speaking!
Find opportunities to speak in different settings, whether it's at small gatherings, large events, or even online! Every time you get in front of an audience, you're not just delivering a message; you're refining your style.
If you have a fear of public speaking, remember that with each experience, the anxiety decreases.
After your talks, look for feedback and take some time to reflect on how it went. What felt right? What can be improved? Over time, you'll notice your distinct flair emerging.
Know Your Why
Purpose fuels passion. To truly connect with your audience, you must first connect with yourself. Ask yourself:
Why do I want to be a motivational speaker?
How do I want the audience to feel?
What action do I want them to take after my speech?
Dive deep into these questions. Your answers will shape your message, giving it depth and resonance.
Be Authentic
It's amazing to learn from other public speakers, and you definitely should. However, don't copy the way other people speak and present.
Your voice, your experiences, and your insights are unique to you. By all means, gather inspiration, but remember to filter it through your own lens. Authenticity resonates; it makes you relatable and genuine. It's this genuineness that will forge a deep connection with your audience.