If you suffer from stage fright, you certainly aren't the only one. It is one of the most common fears people have. In fact, it affects 73% of the population.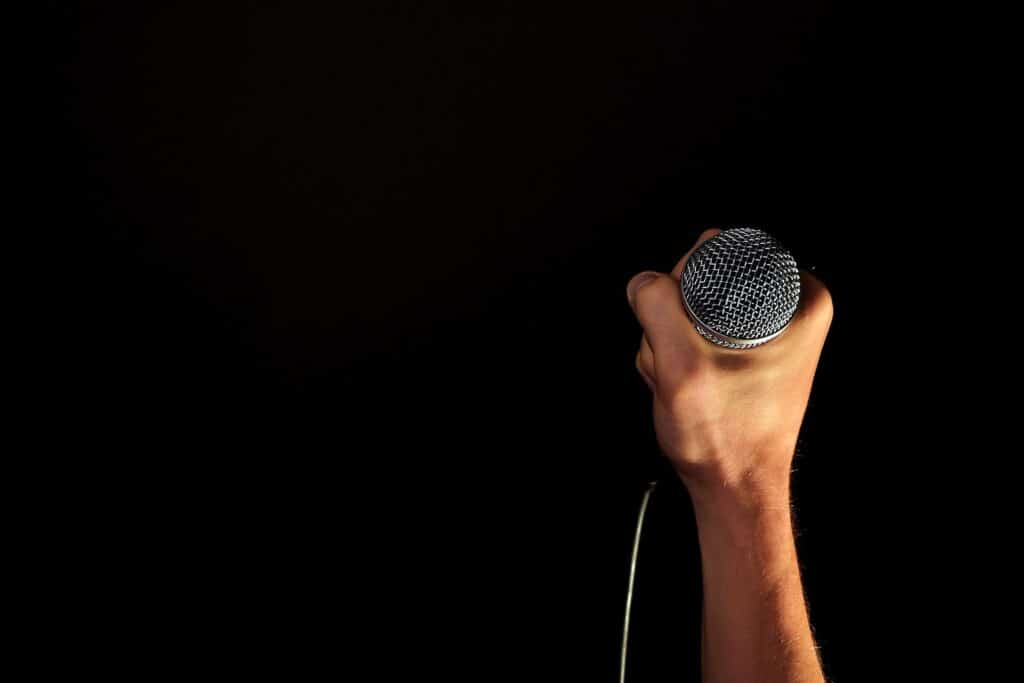 You don't just have to be presenting in front of a large audience to experience it either. You can get stage fright during job interviews, talking with a small group of strangers, work meetings, etc. This means stage fright can affect your everyday life, so how do you overcome it?
As a Christian Keynote Speaker, I love getting in front of an audience and inspiring people. However, that doesn't mean I've always been comfortable up on a stage! You shouldn't let stage fright stop you from telling the world what you have to say.
So, here are three tips to overcome stage fright.
3 Tips To Get Over Stage Fright
1. Prepare what you're going to say
If you're giving a presentation or showing up to a work meeting, plan your talking points beforehand. Practice over and over again until you know your speech like the back of your hand. Go over it with someone you are close with and actually say everything out loud.
Of course, this is a little bit more difficult if you're going into a more spontaneous social setting. In this case, try preparing some conversation starters beforehand. Trust me, the more you practice talking to strangers, the easier it will be.
2. Practice relaxation techniques
It can be hard to stay calm when you know you have to give a presentation, but there are some methods you can use:
Yoga and meditation
Grounding techniques, such as the five senses exercise
Limit your caffeine intake
Get plenty of sleep the night before
Do physical exercises to get all the nerves out
3. Mindset shift
Stage fright is so prevalent because people often focus so much on themselves and how they're being judged by others. However, shifting the focus from you to your audience might take the edge off. Remember, the audience isn't actually there for you. They're there because they want to be entertained, inspired, educated, etc. Focus more on how they will feel at the end of your speech.