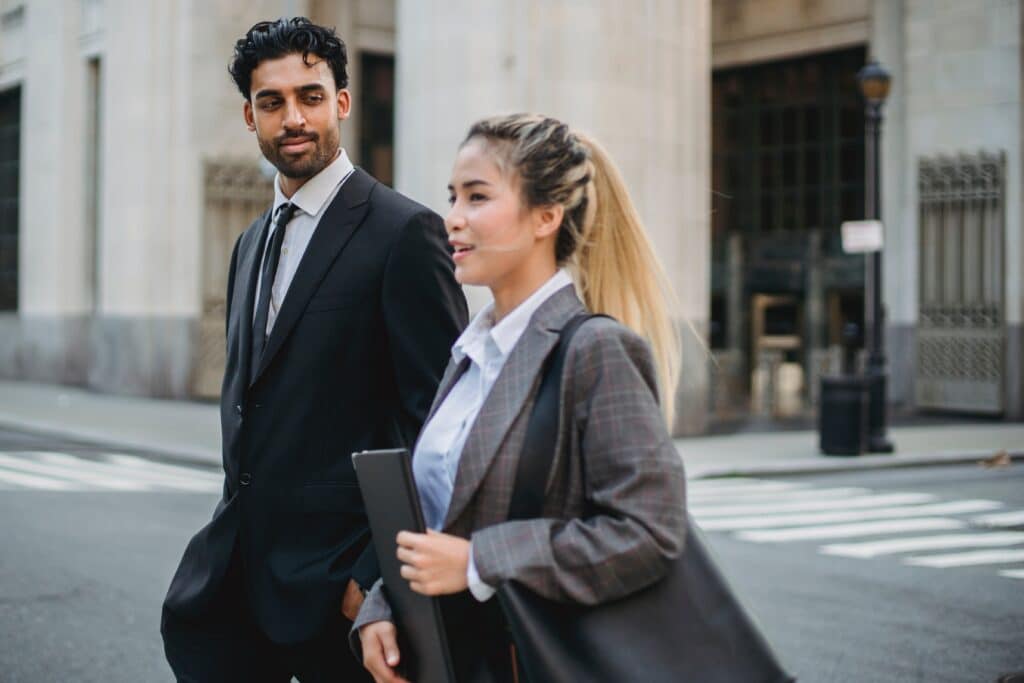 Congratulations! You've just been invited to be a keynote speaker at an event. Now, you have to decide what to wear.
The way you dress can set the tone for your speech before you even say a word. First impressions matter, so it's important to pick an outfit that will make a positive, lasting impression.
So, here are my three tips so you can dress for success at your next speaking engagement.
How To Dress For Public Speaking: 3 Tips
Wear Tidy, Well-Fitted Clothes
Let's start with the basics.
When choosing what to wear, pick something that makes you feel confident while reflecting your personal style and personal brand. Use these tips:
Wear clothes that are freshly cleaned.
Make sure there are no loose threads.
Polish your shoes.
Iron your clothes.
Wear something that makes you feel great but also comfortable. That way, you aren't distracted while giving your speech.
Wear an outfit that fits you well. Get your clothes tailored if you need to.
Check your outfit in a tall mirror before you leave the house.
Dress For The Occasion
Different events have distinct dress codes. Tailor your outfit to match the occasion:
Corporate Events: For formal corporate gatherings, classic business attire such as a well-fitted suit or dress in subdued colors is often the best choice. This exudes professionalism and reliability.
Artsy/Creative Events: If you're speaking at a creative or artistic event, you have more room for sartorial creativity. Express your personality while remaining respectful of the event's tone and audience.
Tech Events: In tech-related events, consider dressing slightly more casually but maintain a polished appearance. Tech audiences often appreciate a fusion of professionalism and modernity.
Tip 3: Use Color Psychology
Colors have the power to evoke emotions and convey messages, making them a powerful tool for keynote speakers. Use this guide to choosing the right colors for your outfit:
Red: passion, energy, love.
Pink: Soft, reserved, feminine.
Orange: enthusiasm, creativity, warmth.
Yellow: optimism, happiness, positivity.
Green: growth, balance, natural.
Blue: trust, calmness, wisdom, home, peace.
Purple: creativity, luxury, wisdom.
White: purity, simplicity, clarity.
Black: power, elegance, authority.
Grey: practicality, sophistication, neutrality.