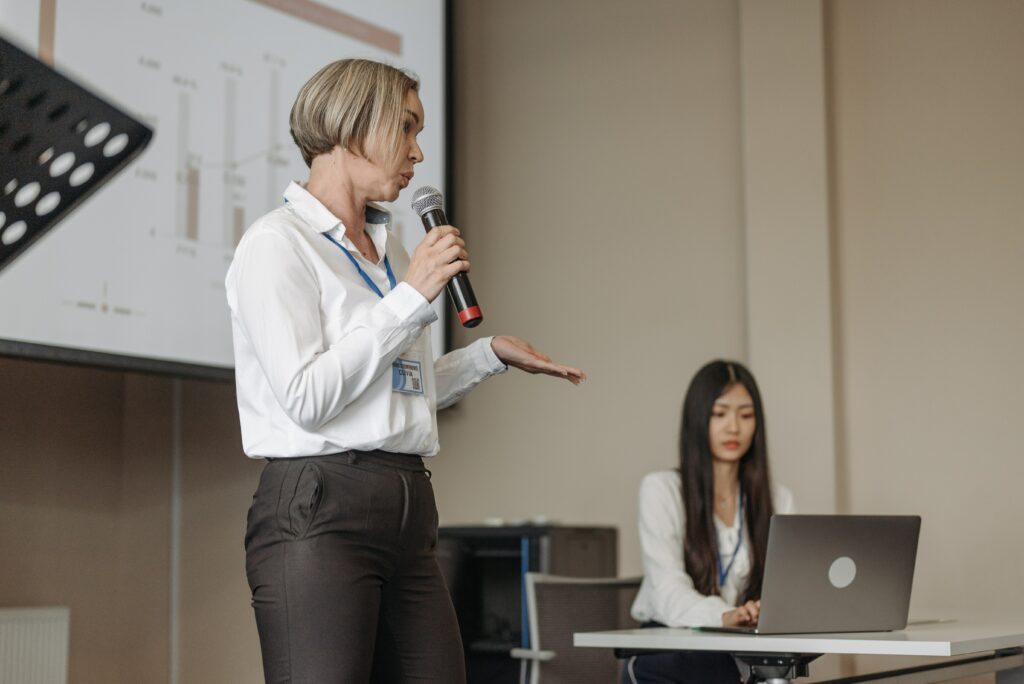 There are many different types of public speaking out there for any audience size or subject matter you could think of. Public speakers are there to inspire, educate, encourage, motivate, empower, and more. No matter the organization, public speakers provide so many benefits to the audience they are speaking to. One type of public speaker is known as a keynote speaker. You might be wondering, what is a keynote speaker exactly?
Bishop Tracie Dickey is a faith leader and Christian Keynote Speaker who is eager to offer sermons to anyone who needs a spiritual recharge. Today she shares what keynote speakers are and what they do.
At an event, the keynote speaker is the main speaker. They are there to set the tone and energy of the event they are speaking at. There may be other guest speakers at an event, but the keynote speaker is the main act who sets the stage for the rest of the event. A keynote speaker should:
Give about a one-hour speech about the theme of the event. 
Be an expert in their given topic. 
Inspire their audience to take action.
Educate their audience about a particular topic in an engaging way.
Get the audience to think about a topic in a different way by offering their unique perspective. 
Keynote speakers can talk at a wide range of events, including:
Academic conferences
Political conventions
Commencement speeches at colleges and universities
Corporate events
Industry-specific events and conferences
Religious and faith-based events