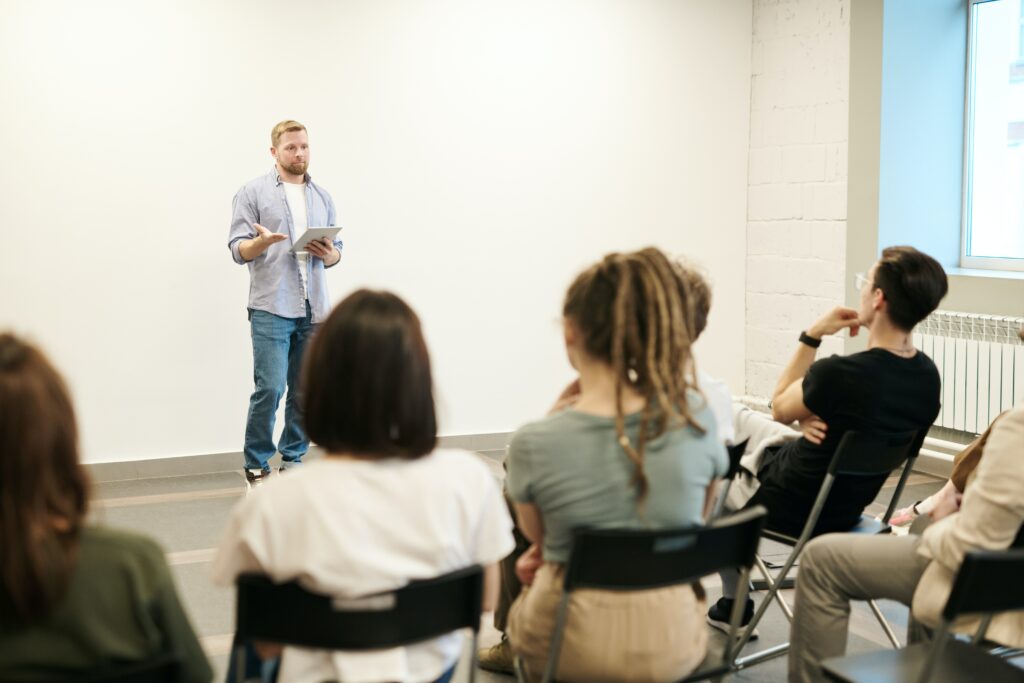 The fear of public speaking is common for so many people. However, if you feel called to deliver a message and help others by inspiring them through your story, then that fear can really get in the way of your true calling. Getting over your fear of speaking in public is an important first step toward inspiring others. 
Bishop Tracie Dickey is a faith leader and Christian Keynote Speaker, but before anything else, she is a woman of God. In her speaking engagements, she aims to motivate others to embrace their Christian faith by weaving powerful anecdotes from her life with Bible-based sermons. Today she shares her advice on how to overcome your fear of public speaking.
Be an expert in whatever topic you are speaking about. The more you know about the topic, the less nervous you will be.
Show up prepared. You can't just show up and start speaking about your topic with no plan in place. Organize all of your information and visual aids, if you have them, well in advance of your presentation.
Practice as much as you can. Know everything you are going to say like the back of your hand. Yes, you can use small cue cards to help you when you're on stage, but you don't want to be obviously reading off of them. If you've never spoken in front of anyone before, it can be really helpful to rehearse in front of a close friend or family member, or even a few people you trust.
Try positive affirmations. This may sound silly but just say out loud some positive things about yourself to help boost your confidence. Say phrases such as "Speaking comes effortlessly to me", "I love sharing my ideas", or "I am a powerful and inspiring speaker". The more you say it, the more you will believe it!