As Christian motivational speakers, we have the power to touch hearts, ignite spirits, and transform lives through our keynote speeches. The way we conclude our presentations is crucial in leaving a lasting impact on our audience.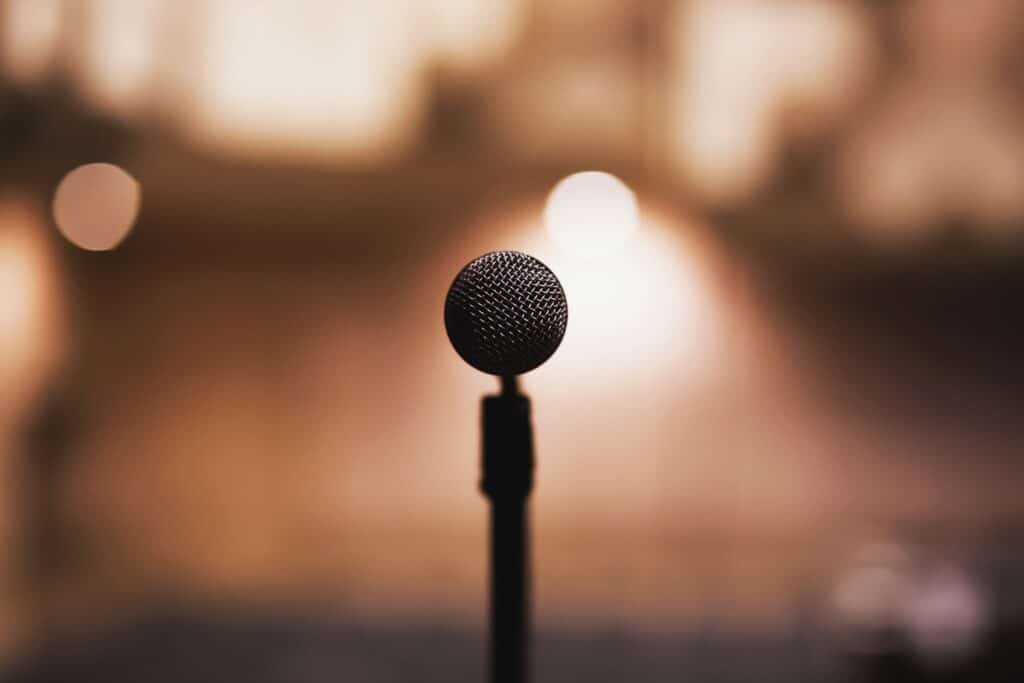 In this blog post, we will explore powerful tips on how to end a keynote speech in a captivating and inspiring manner, ensuring that our message resonates deeply with those who hear it.
Ending A Keynote Speech: 5 Tips
1. Summarize Your Key Points
Recapitulating the main ideas and key takeaways of your speech helps reinforce the core message you want to convey. Keep it concise and impactful, reminding your audience of the valuable insights they have gained.
2. Share a Personal Story
Stories have an incredible ability to connect people on an emotional level. Use this opportunity to share a personal story that relates to your speech's theme. By opening up and sharing vulnerable moments, you create a sense of authenticity and encourage your audience to reflect on their own lives.
3. Provide Practical Application
Empower your audience by offering practical steps they can take to apply the lessons from your speech in their daily lives. Whether it's through goal setting, adopting new habits, or cultivating a positive mindset, give them tangible tools to implement change and grow.
4. Invoke Inspiration
Leave your audience inspired and motivated to take action. Use uplifting language, powerful quotes, or biblical references to awaken their inner fire and encourage them to embrace their God-given potential. Inspire them to be agents of positive change in their communities and to spread love, faith, and hope.
5. End with a Call to Action
Finish your keynote speech by issuing a call to action that encourages your audience to actively engage with the message. This can include inviting them to join a community, subscribe to your newsletter, or participate in a specific charitable cause. Encourage them to connect with you and others who share their passion for personal growth and faith.
Conclusion
As Christian motivational speakers, we have been entrusted with the incredible task of inspiring others to embrace their purpose and faith. By implementing these tips on how to end a keynote speech in a captivating and inspiring manner, we can leave a profound impact on our audience's hearts and minds. Let us seize this opportunity to empower, uplift, and guide others on their spiritual journeys.
Remember, your voice has the power to transform lives. Embrace it, speak from the heart, and watch as your audience becomes ignited with hope and renewed purpose.
Bishop Tracie Dickey is a renowned Christian motivational speaker and faith leader who dedicates her life to inspiring others with her unwavering faith and empowering messages. With her unique blend of personal experiences and spiritual wisdom, she has touched the hearts of many, guiding them toward a deeper connection with God and a more fulfilling life.