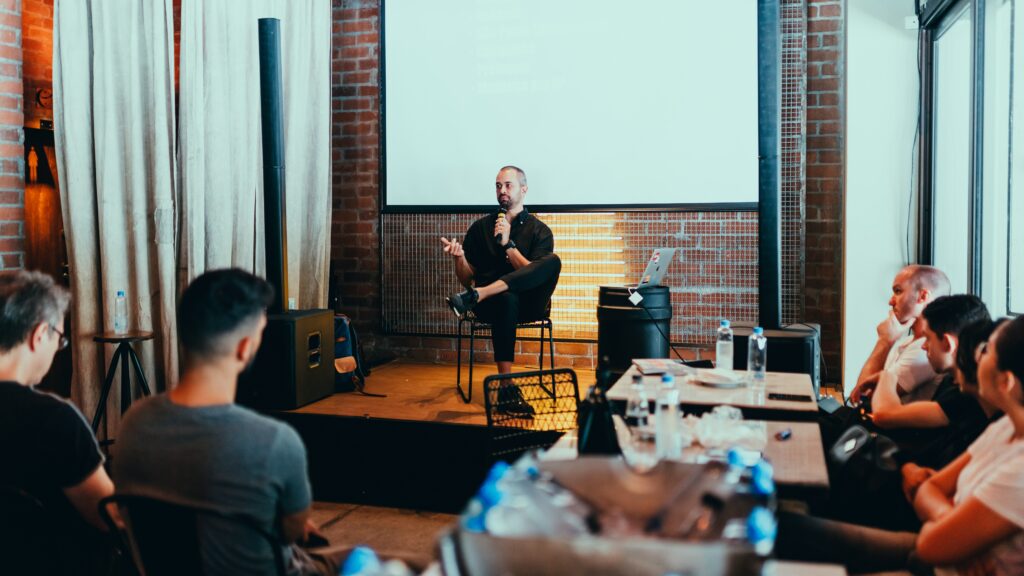 No matter what kind of event or conference you are holding, choosing the right keynote speaker is a vital part of the planning process. There is a reason why keynote speakers can take up a large portion of your event budget – they set the tone and can make or break the whole event. The right keynote speaker will inspire the audience, and the wrong one can do the complete opposite. So how do you make sure to choose the right one?
As a faith leader and Christian keynote speaker, Bishop Tracie Dickey regularly embarks on tours for her Christian speaking engagements. Read on to learn more about choosing the right speaker for your event.
Find someone with the right blend of education and entertainment. The speech should be impactful, and educational, and deliver a strong message – you don't want it to all be fluff. However, if a speaker isn't engaging enough, people will get bored and the message won't stick.
As within your industry network for recommendations. Find out if anyone has been impacted by a keynote speaker at a previous event.
Know what the goal of the event is. How do you want attendees to feel after they have heard the keynote speech? This will help you narrow down a list of potential speakers.
Define your budget before you start searching. Speakers could cost as little as $2,000 and as much as $50,000 or more depending on their notoriety.
If you are able to, go see a potential candidate speak live at another event. The more speaking engagements you can attend yourself, the better you will be able to spot a great keynote speaker. Watch how they interact with the audience and see if they would be a good fit for your event.
Make sure they have in-depth knowledge about your specific industry. You want to make sure they have past experience in speaking to an audience like the one that will be at your event!